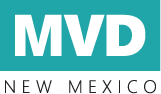 New Mexico Motor Vehicle Department has chosen OpenText Captiva Web Client to assist with the scanning and submission of documents electronically into NMMVD Tapestry. PaperFree Corporation is an authorized reseller of OpenText and Fujitsu and will be handling all new orders and renewal orders for the Captiva Web client as well as scanners.
To acquire your annual subscription you will need to do the following:
| | | |
| --- | --- | --- |
| Download the SUBSCRIPTION ORDER FORM, PAPERFREE SUPPORT DISCLAIMER, CAPTIVA WEB CLIENT FOR TAPESTRY TERMS & CONDITIONS, and OPENTEXT SOFTWARE LICENSE AGREEMENT SUBSCRIPTION DISCLAIMER via the link below. | Read, complete, and submit the forms downloaded in Step 1. | Once your order is processed, you will receive an email confirmation that will include a receipt of the transaction, the software application or download link, and any pertinent documentation.  If your order also included NMVD Certified Scanner(s), ship tracking information will also be provided to you via email at time of shipment. |
---

---
Subscription licenses must be purchased individually per installed scan workstation. For users with multiple scan workstations and/or office locations - the correct number of subscription licenses must be purchased to match accordingly. You will be able to specify this on the order form. NMMVD currently only requires a minimum of one scanner workstation per office location.
Please be certain to read the PAPERFREE SOFTWARE SUBSCRIPTION DISCLAIMER. Any support related concerns of any kind will need to be handled through the approved Support Providers by New Mexico Motor Vehicle Division. For more information, please visit their website at: ​http://www.mvd.newmexico.gov/partners-trd-approved-tapestry-support-vendors.aspx