Are you processing checks in-house today? Utilizing expensive Lockbox services? There is a better option.

Businesses process their check payments in a variety of ways, but nearly all require significant amounts of manual intervention, handling of checks and coupons, research, and multiple quality checks to catch any human errors.  Many companies take on this burden themselves, or pay the high price of outsourcing it to a bank or other lockbox service.  The result is checks that must be separated from their accompanying payment information and from your facility, where they can be lost, miskeyed, or encounter any sort of hiccup that can delay your process.
PaperFree has answered the call for an easier, more reliable solution to this expensive problem with DepositCritical.  DepositCritical is a unique system in that it works inline with your existing OpenText Captiva system - checks are automatically recognized in the incoming scanned work and their data is extracted and sent for further automatic processing through your bank.  Checks never your premises and data is automatically captured for exceptionally accurate processing via Check21 depositing methods.  And, DepositCritical can even recognize when a check is intended to cover more than one payment and process it appropriately.  You'll enjoy easier receipt of payments and zero hassles with running an additional manual processing line.  To find out how DepositCritical can help your organization process incoming checks faster, more accurately, and for less give us a call today.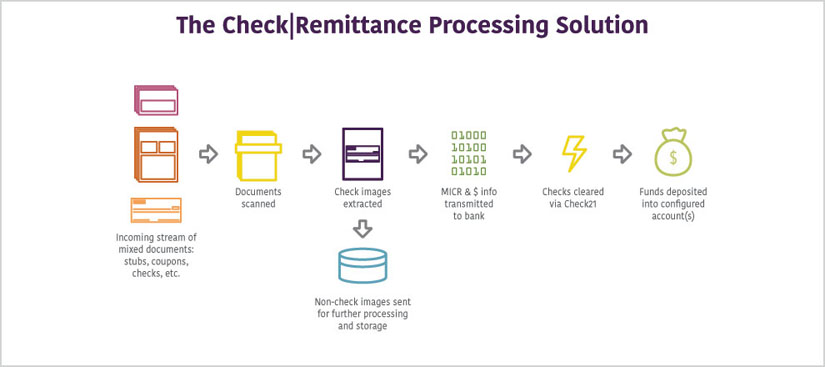 Key Benefits
Streamlined – no need to separate payments into their own workflow.
Process structured and unstructured documents – quick and automatic recognition.
Clear payments in-house – no need for expensive lockbox services or removing checks from your premises.
Multiple payments – DepositCritical can identify and process multiple transactions with one check to cover them all.