Add speed and capability to your Salesforce platform with M-Files integration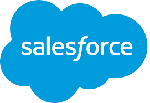 Now, Salesforce users can enjoy added functionality and instant access to information with M-Files for Salesforce!  This integration connects M-Files to corporate Salesforce accounts, which enables workers to quickly access and edit documents relevant to their proposal, bid, and more right from their Salesforce view.
Powered by M-Files' cutting edge metadata process, this solution sources content from a variety of configured data repositories and then analyzes their content for what it's about and how it connects.  But, what is metadata?  Simply put, it's a method to organize information based on what it is instead of where it is.  Instead of a document being categorized by a long file path, it can be categorized by customer name, bid name, date, and what element of the bid it is.  Organizing information with metadata is a proven way to accurately and thoroughly classify documents, no matter what way they're searched for.
Once M-Files analyzes documents and applies its metadata, this intelligent solution automatically makes references to document content and connects related pieces of information.  And, because it links to active company drives like SharePoint, Google Drive, and more, M-Files for Salesforce is always up to date.  No manual data import needed - the solution simply works in the background and analyzes all new or edited documents automatically so you enjoy fast access to content without the burden of manual upkeep.
Back in your Salesforce account, you'll enjoy the ability to see all aspects and documents relating to a customer account automatically, such as order status, invoices, communications, and more...all from your familiar Salesforce view.  Previously, users would have to log into multiple solutions to get all of the information they needed.  This proves troublesome when on the road or under tight schedules.  Not any more with all of your critical business information in one place.
PaperFree is a trusted and experienced M-Files integrator - contact us today to learn more about how we can help you utilize M-Files' intelligent technologies to improve your sales efforts.
Key Benefits of M-Files for Salesforce
Quick & Easy Access to Information
Find documents, related customers and projects easily and within seconds
Quick search: find files based on their data classification, metadata attributes and content
Publish certain documents specifically to customers and partners
Controlled Editing of Documents
Prevent simultaneous changes with check-in and check-out functionality
Automatic version history: restore previous versions or compare changes with previous versions
Change log and audit trail: always be able to see who has made edits and changes
Manage document processes easily with workflows and assignments
Secure
Control data visibility; hide and protect sensitive documents while maintaining a single storage location
Simple and configurable permission settings reduce the risk of human error
Windows Active Directory authentication
Encrypted connections
Automated backups of all data
Ease of Use, Anywhere
Familiar Windows user interface: "Open" and "Save" functions
Web access and mobile document management capabilities
View, create, edit, and store documents in offline mode, with automatic synchronization once re-connected
Integrate with Existing Systems
Seamless integration into Windows
Support for all file formats (Word, Excel, PDF, JPEG, etc.)
Direct integration with all modern CRM and ERP systems and other database systems
Import e-mail messages from your email server